Boys Over Flowers is easily the most popular Korean drama of 2009, and it's not difficult to see why. Who can resist a show with good looking people, beautiful scenery and interesting script? This drama tells the modern-day Cinderella tale of a poor, but spunky schoolgirl at an exclusive academy who attracts the interests of the four ultra-rich and ultra-handsome princes of the school known as F4. Caught between Goo Joon Pyo (Lee Min Ho) and Yoon Ji Hoo (Kim Hyun Joong), who will Geum Jan Di (Ku Hye Sun) choose?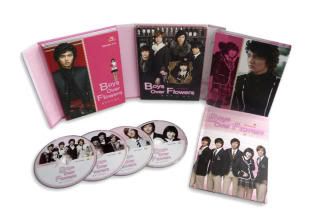 This Boys Over Flowers vol. 1 of 2 comes with 4 English-subtitled DVDs of the first 12 episodes for your enjoyment. Even better yet, there's a 34-page photobook filled with pictures of the cast and drama, which makes a really nice keepsake for fans.

Samples of pictures in the photobook: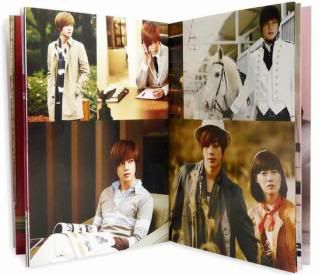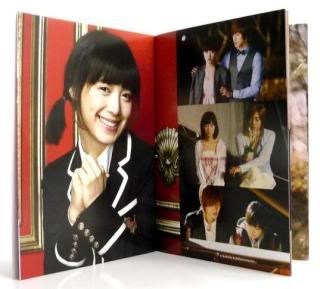 Grab this DVD+Photobook set for yourself or your friend who's a huge Boys Over Flowers fan! Enjoy US$5 off with the exclusive discount code BYFLWERSV1M! Hurry before the discount code expires on 13 December 2009 - just key in the discount code when checking out to enjoy your discount. :) Click here to get your copy today!